A Real American Character: The Life of Walter Brennan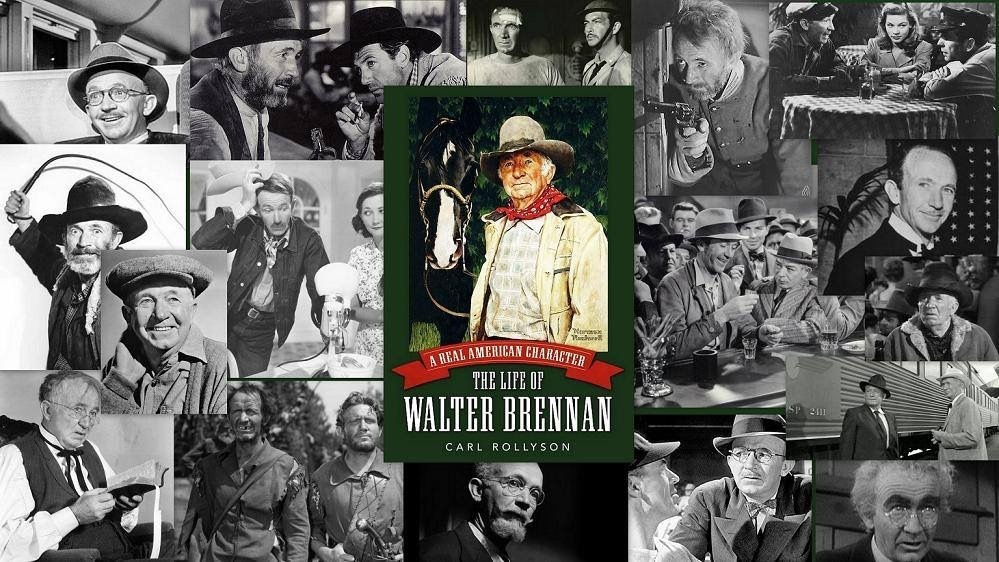 ADVANCE PRAISE

"Unsung character actors finally get a long-overdue close-up in A Real American Character, Carl Rollyson's authoritative portrait of Walter Brennan. A real Hollywood success story, Brennan and his extraordinary career, which included winning three Oscars, are presented with great sympathy, sensitivity, and admiration."
—Marion Meade, author of The Unruly Life of Woody Allen and Buster Keaton: Cut to the Chase

Here at last is an impassioned tribute to the Hollywood character actor, Walter Brennan. From the counter at Dad Kelly's Corned Beef Parlor, where he hung out as a silent extra, to the sound sets of William Wyler, Frank Capra, and Howard Hawks, the man and actor come vibrantly alive in this thoughtful biography. Meticulously researched and written in Rollyson's always fluent and engaging prose, A Real American Character analyzes the many shades of Brennan's Hollywood persona while giving a clear-eyed view of the three-Oscar-winning actor as both a fanatic anti-communist and family man par excellence.
--Diane Jacobs is the author of Christmas In July: The Life and Art of Preston Sturges and, most recently, Dear Abigail, a biography of Abigail Adams and her two sisters
TCM

A Real American Character: The Life of Walter Brennan
By Carl Rollyson

After years of uncredited work in the silent film industry of the 1920s, actor Walter Brennan finally got his break as silent films were giving way to new fangled talking motion pictures. It was a break the young actor seized for all he was worth and, for the next forty-five years, would make the most of.

During those ensuing years, he became one of the greatest character actors in Hollywood history, and between 1936 and 1942, he won three Academy Awards for Best Supporting Actor (a record that still stands). He easily made the transition from film to television with The Real McCoys and was the subject of a Norman Rockwell painting that drew upon his unique roles in Western films.

Over the years, with his craggy voice and unmistakable laugh, he supplied support to some of the biggest names in film, including Gary Cooper, John Wayne, Spencer Tracy, Barbara Stanwyck, Humphrey Bogart and Lauren Bacall. Author Carl Rollyson reveals Brennan's consummate mastery of virtually every kind of role, while playing against and often stealing scenes from these and other-luminary stars.

He also explores Brennan's work with some of Hollywood's greatest directors, such as John Ford, Howard Hawks, and Fritz Lang and also delves into Brennan's conservative politics, which were often at odds to those he worked with.

Drawing on material in archives from around the country and written with the cooperation of Brennan's family, this first ever biography of Walter Brennan reminds us of the man behind so many memorable characters we love.
True West

In recent years, the University Press of Mississippi has established itself as a publishing leader in cinema biography with its Hollywood Legends Series. Carl Rollyson's The Life of Walter Brennan: A Real American Character is the first biography of the beloved character actor whose career in film, television, radio and recording spanned fifty years. Unvarnished, well researched and documented, the City University of New York journalism professor worked closely with Brennan's family in authoring the comprehensive biography of the iconic actor. The Massachusetts native and World War I veteran began his acting career in 1925 at Universal Studios as an extra. The importance of family (Walter and his wife Ruth were married 54 years, faith and country to Brennan are well researched topics in the biography, and provide great context to the famous character actor's life, career and legacy. Fans of Brennan's career, as well as students of cinema and television, will learn a lot about film making, and the role World War I veterans played in building a most original American industry, Hollywood, from Rollyson's excellent biography.