Hollywood Enigma: Dana Andrews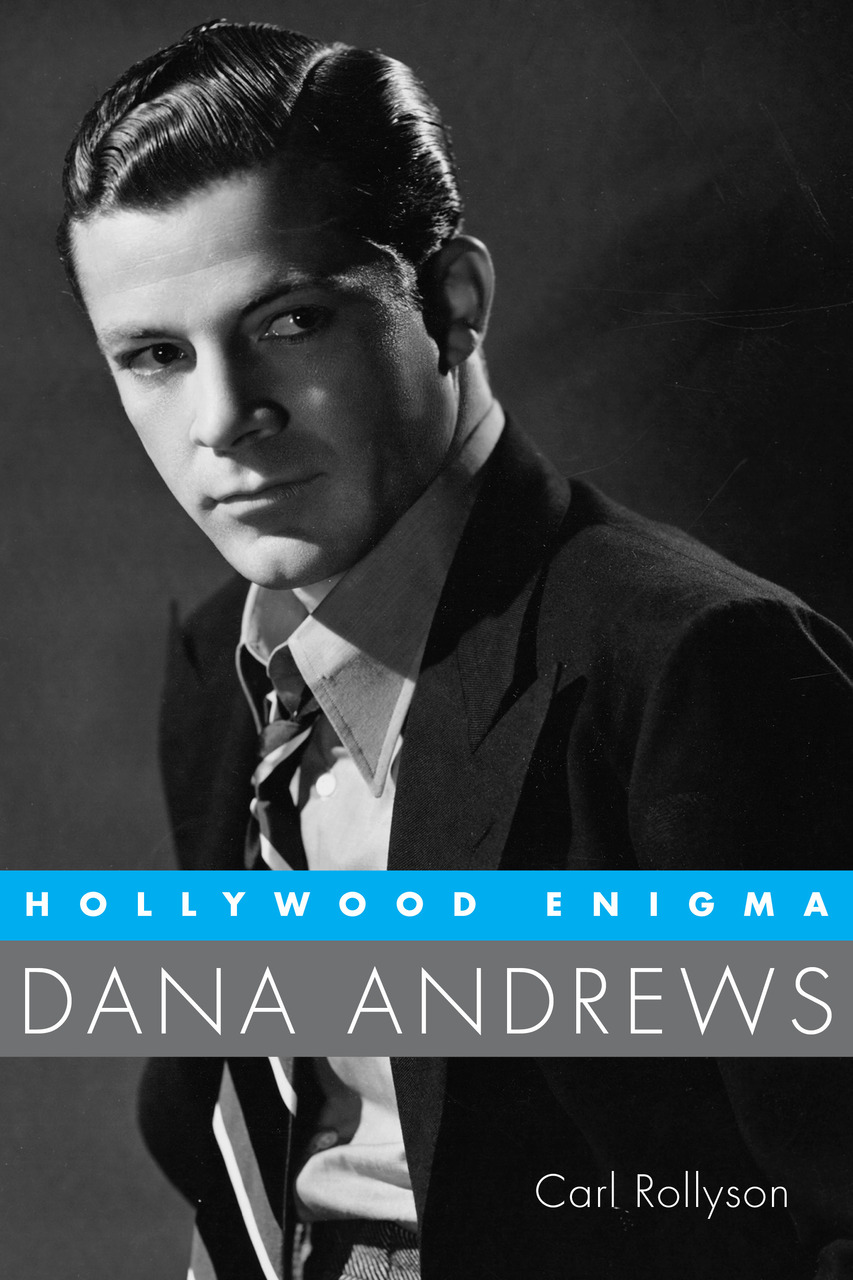 A biography of the great film noir actor who perfected the male mask of steely impassivity
 
Dana Andrews (1909–1992) worked with distinguished directors such as John Ford, Lewis Milestone, Otto Preminger, Fritz Lang, William Wyler, William A. Wellman, Mervyn Le Roy, Jean Renoir, and Elia Kazan. He played romantic leads alongside the great beauties of the modern screen, including Joan Crawford, Elizabeth Taylor, Greer Garson, Merle Oberon, Linda Darnell, Susan Hayward, Maureen O'Hara, and most important of all, Gene Tierney, with whom he shared five films. Retrospectives of his work often elicit high praise for an underrated actor, a master of the minimalist style. His image personified the "male mask" of the 1940s in classic films such as Laura, Fallen Angel, and Where the Sidewalk Ends, in which he played the "masculine ideal of steely impassivity." No comprehensive discussion of film noir can neglect his performances. He was an "actor's actor."
            Here at last is the complete story of a great actor, his difficult struggle to overcome alcoholism while enjoying the accolades of his contemporaries, a successful term as president of the Screen Actors Guild, and the love of family and friends that never deserted him. Based on diaries, letters, home movies, and other documents, this biography explores the mystery of a poor boy from Texas who made his Hollywood dream come true even as he sought a life apart from the limelight and the backbiting of contemporaries jockeying for prizes and prestige. Called "one of nature's noblemen" by his fellow actor Norman Lloyd, Dana Andrews emerges from Hollywood Enigma as an admirable American success story, fighting his inner demons and ultimately winning.